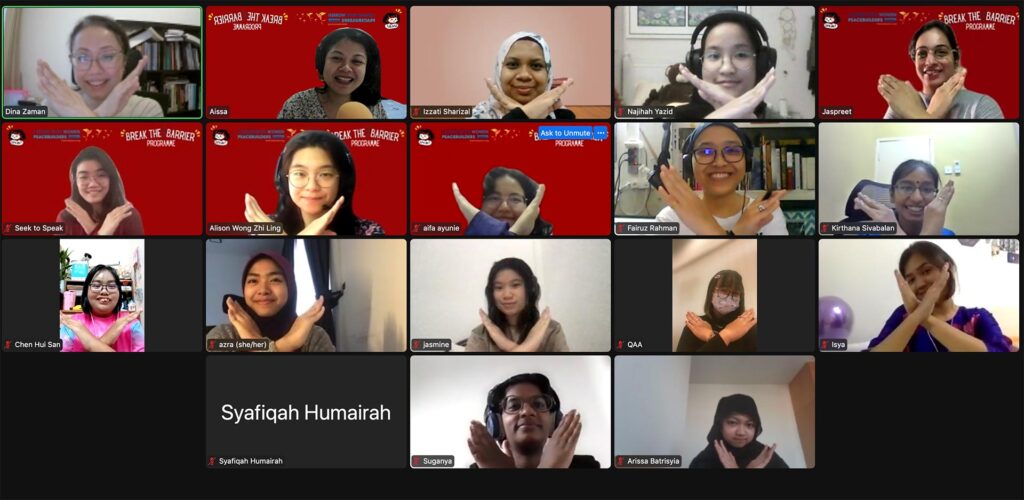 International
Women's Day
As a platform that is passionate about helping women, we run annual projects to celebrate International Women's Day. 
In 2021, we held an Instagram live event IG Live event where participants shared stories about their female role models, friends and family. We also released a 2-Part Podcast Special to celebrate the women and girls in our female speaking club. Check out Part 1 of the special here. 
Our program, KAMI untuk SEMUA, hopes to empower 100 Malaysian female students to be self-advocates and change-makers through capacity-building workshops on dignity and equality, confident communication, mental resilience as well as community advocacy. Supported by a vibrant ecosystem of trained professionals and facilitators, participants then create their own advocacy campaigns as part of our pay-it-forward initiative. The best campaigns will then be awarded small grants to promote the future empowerment and protection of our youths.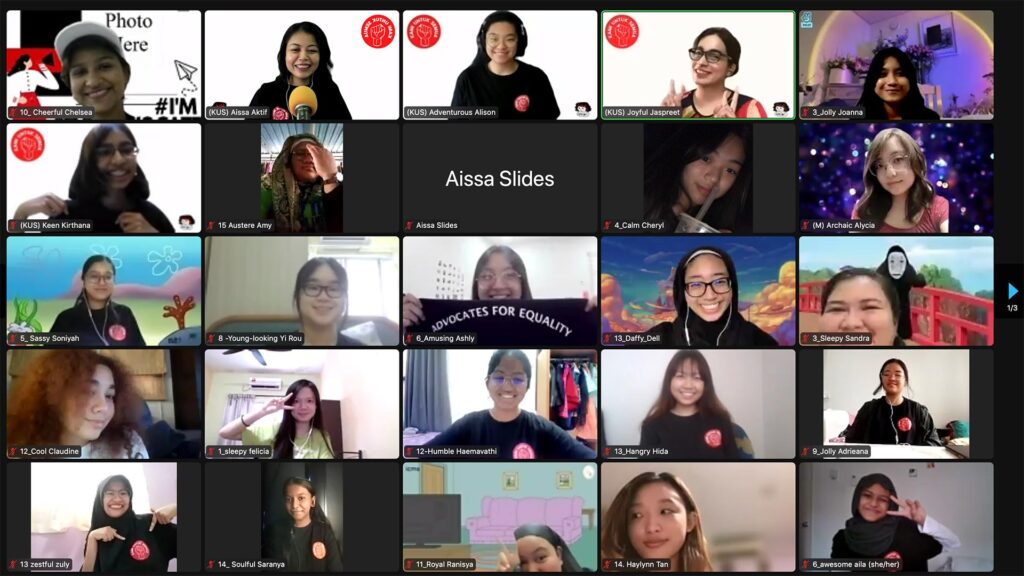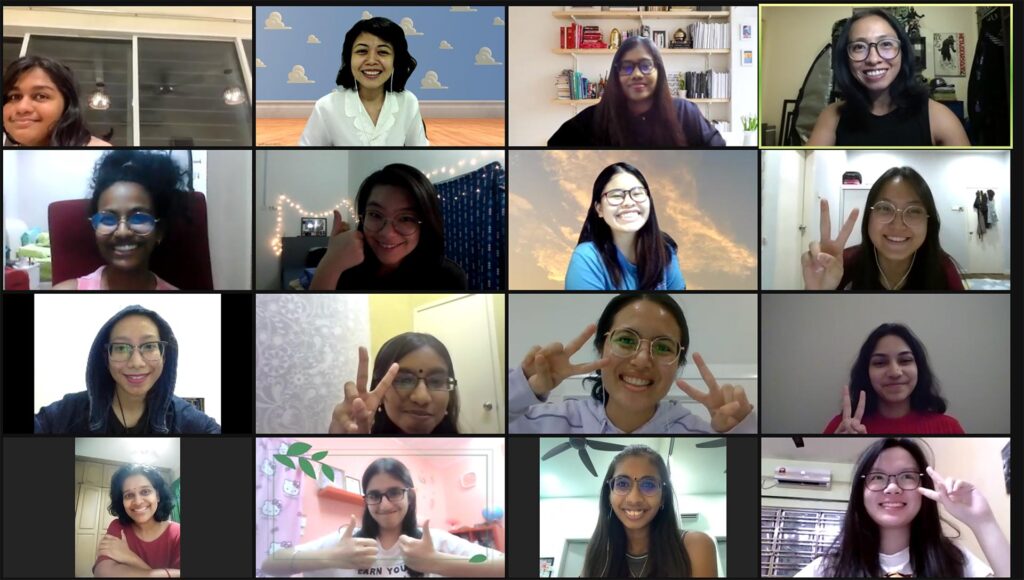 Women with Words is a Safe and Supportive Female Speaking Club where women and girls can deliver themed speeches to a live audience and share their ideas in group discussions. This platform aims to build confident female speakers through practice and feedback, improve members' communication skills by participating in group discussions, and empower women & girls through their interaction with other like-minded people.
Seek to Speak's podcast aims to empower expression, spark speeches, and instigate ideas. All our interviews are geared towards helping and inspiring people to better verbalize themselves and their stories. With 62 episodes aired and 8,100 listens to date, our community-driven podcast show discusses taboo topics like mental health, LGBTQ rights, and misogyny in schools.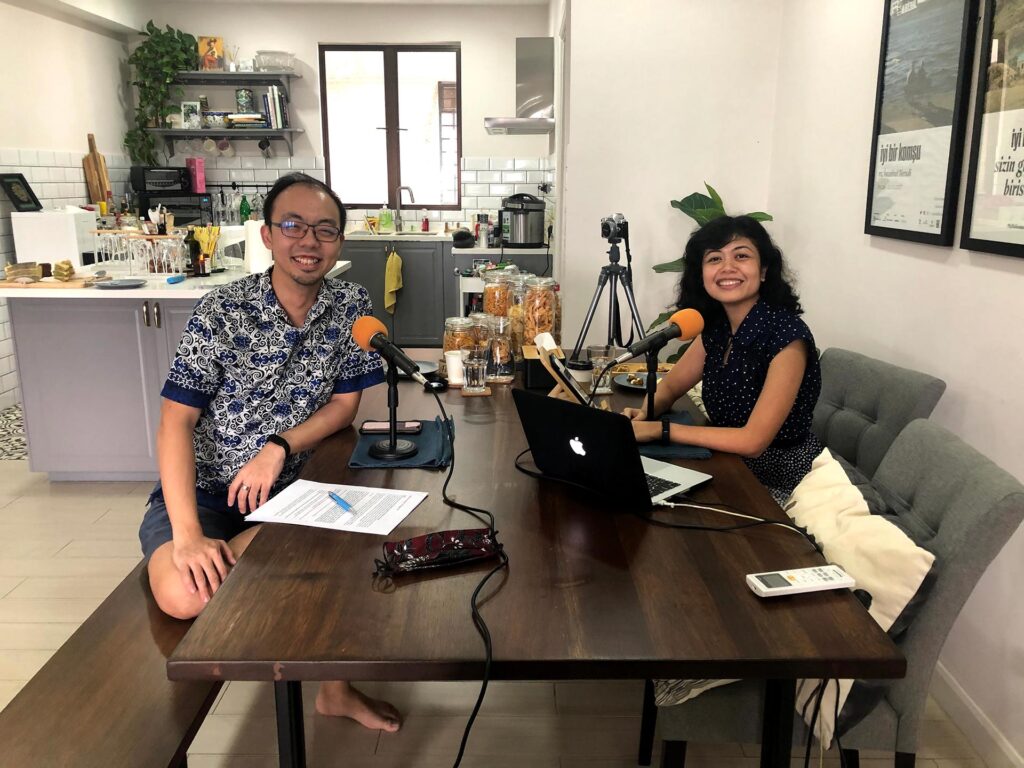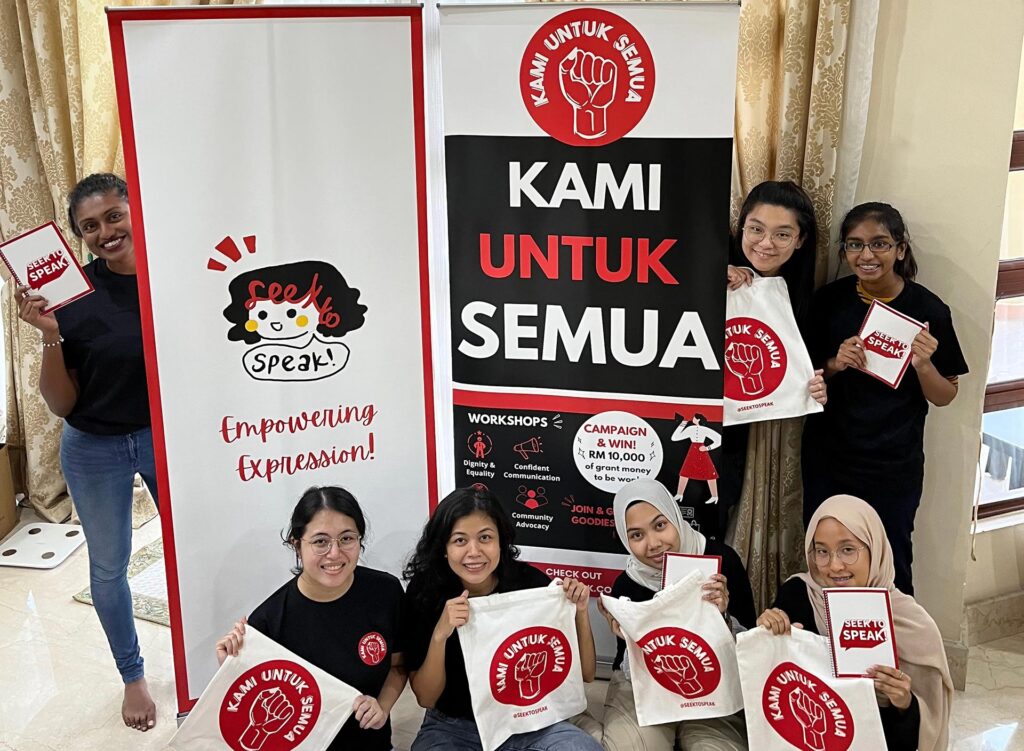 If you'd like to support our projects, you are welcomed to make a donation to our bank account, Persatuan Pelajaran Pidato dan Perbahasan Kuala Lumpur dan Selangor at 564070626006 (Maybank).
If you'd like to support a specific project, include in the reference, your name and the Project you'd like to support. For example, Aissa – Women with Words.
Donations above RM300 will receive Seek to Speak merchandise, like a T-Shirt, tote bag or pen, via mail. All you have to do is email us proof of payment at helloseektospeak@gmailcom and we will request for your details.