One-to-one coaching with our female Seek to Speak team to improve your communication skills, chase after your dreams or take control of your emotions.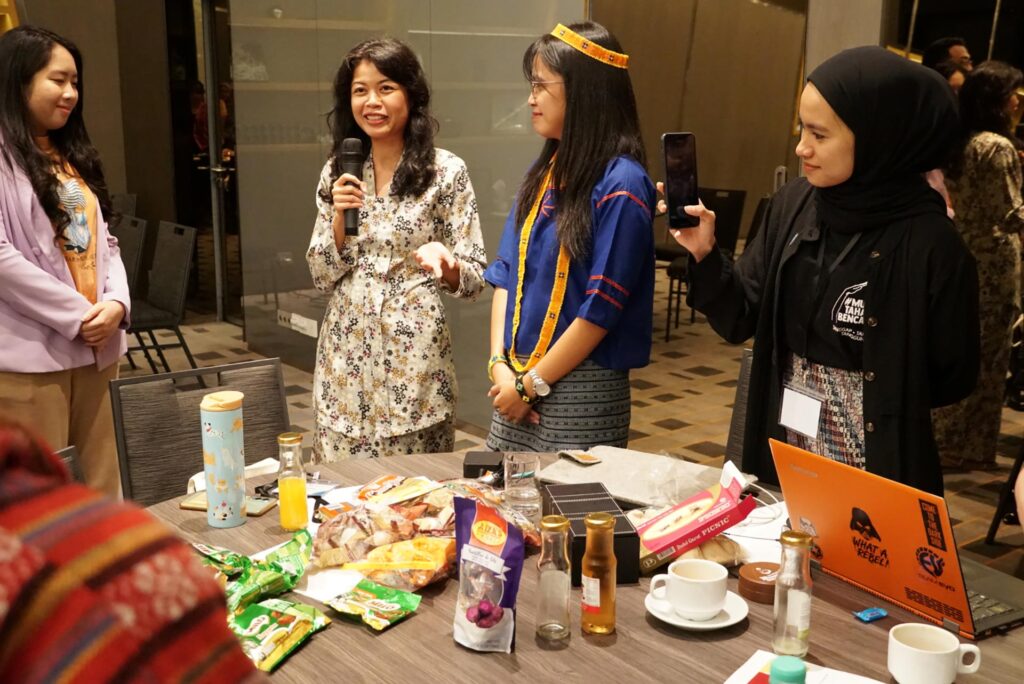 Let us be your Speaking Sister to help you prepare for a big presentation, boost your confidence or help articulate your opinions. We will be by your side in drafting speeches, conducting mock interviews, or practicing social scenarios. Communicate better with a Speaking Sister by your side!
As your personal Dream Catcher, we will motivate you to chase your goals, identify a plan of action, and get rid of self-limiting beliefs. We will also tackle personal issues such as imposter syndrome, fear of judgment, and chronic procrastination. Sometimes, you just need an accountability buddy to be your career cheerleader!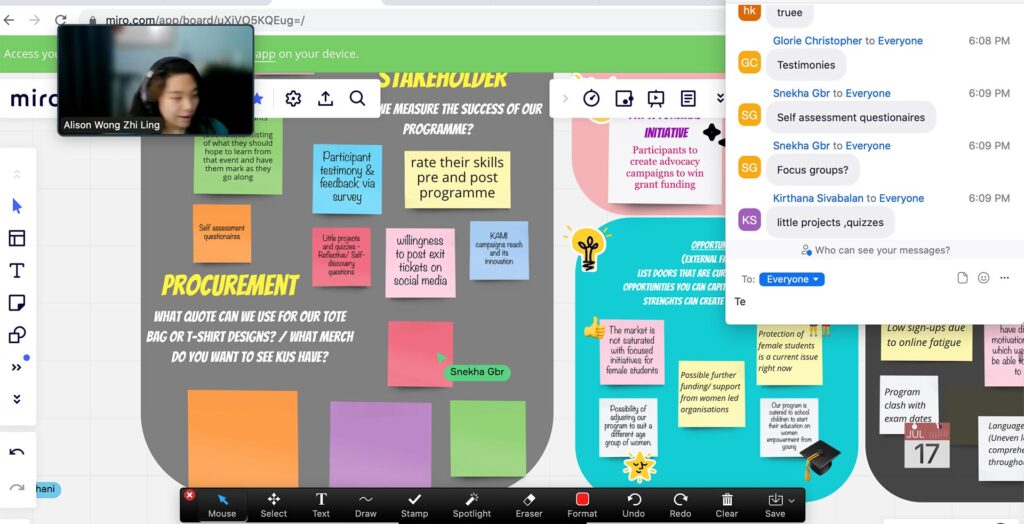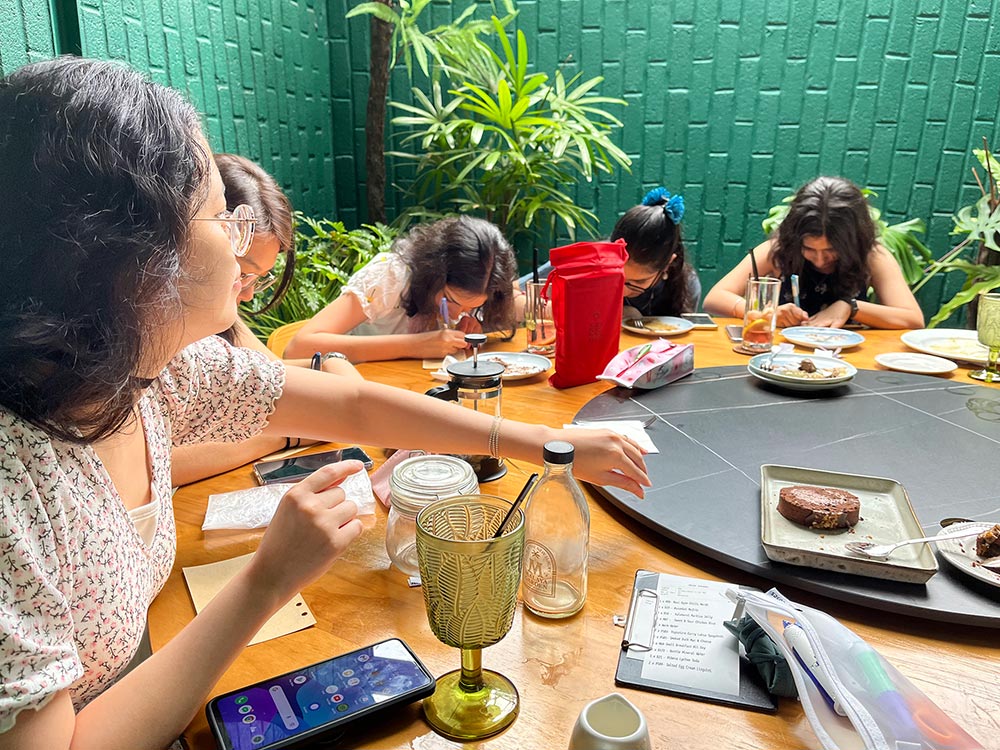 Using the power of mindfulness, reflection, and gratitude, we will help you manage strong emotions like anxiety, sadness, and fear. We will teach you methods to stay grounded to prevent rumination and help you pursue your personal best without being hindered. Leveraging meditation and journaling exercises, we will help you manage stress and discover more about yourself!
WOMEN EMPOWERMENT PROGRAMS
We specialize in women empowerment programs ranging from online sharing sessions, soft-skill capacity building, or leadership training. Let us curate a program for your institution or company!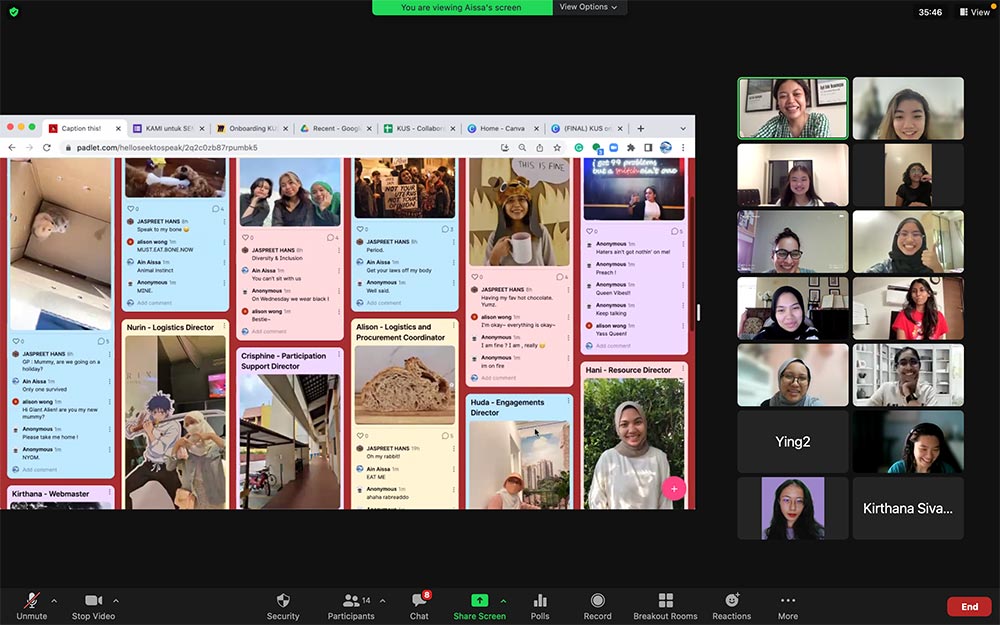 Women's Circle
- Facilitate Sharing Sessions
Modeled on our successful online female speaking club, we can help you organize sharing sessions to encourage your stakeholders to share their experiences and speak their minds in a safe and supportive environment. This would lead to higher confidence, productivity, and satisfaction levels. Past topics covered include gender expectations, ambition, personal finance, and perfectionism.
Capacity Building
- Personal Development
Modeled on our past capacity building programs specializing in soft skills, we can help level up your stakeholders in various topics such as public speaking, advocacy, and critical thinking. In our past program, KAMI untuk Semua, which aims to empower female students to be advocates of equality, we trained participants in gender equality, persuasive speaking, advocating for a cause, setting boundaries, and practicing mindfulness.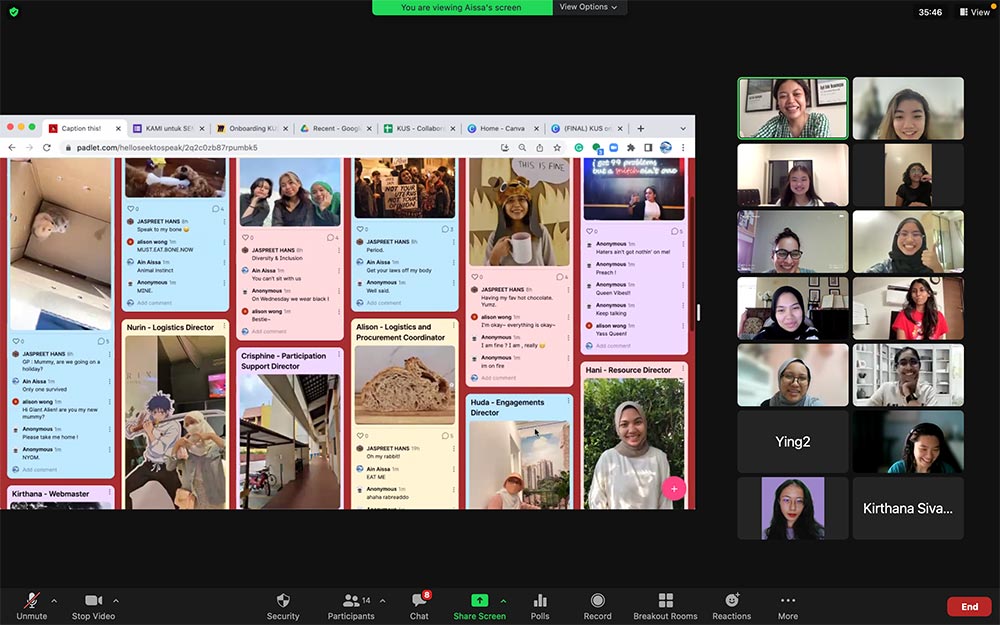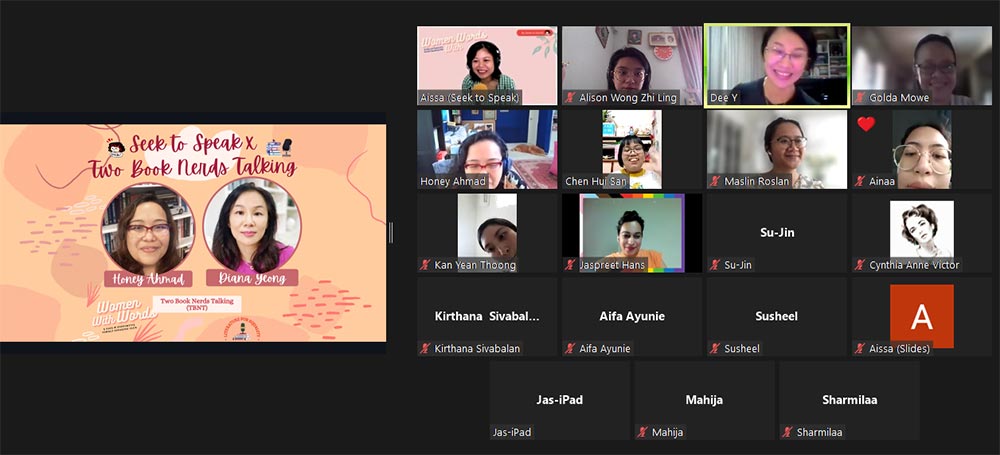 Panel Discussion
- Subject Matter Expert
Modeled on past panel discussions organized for several signature programs, we can help source subject matter experts in the women empowerment space and facilitate a panel discussion to inspire, as well as educate your stakeholders on the importance of diversity and inclusivity.
Online Competition
- Empowering Expression
Modeled on past competitions we organized on advocacy and storytelling, we can help run an online competition to empower your stakeholders to better express themselves. You can also choose to sponsor any one of our online competitions to better establish your brand and presence with our beneficiaries.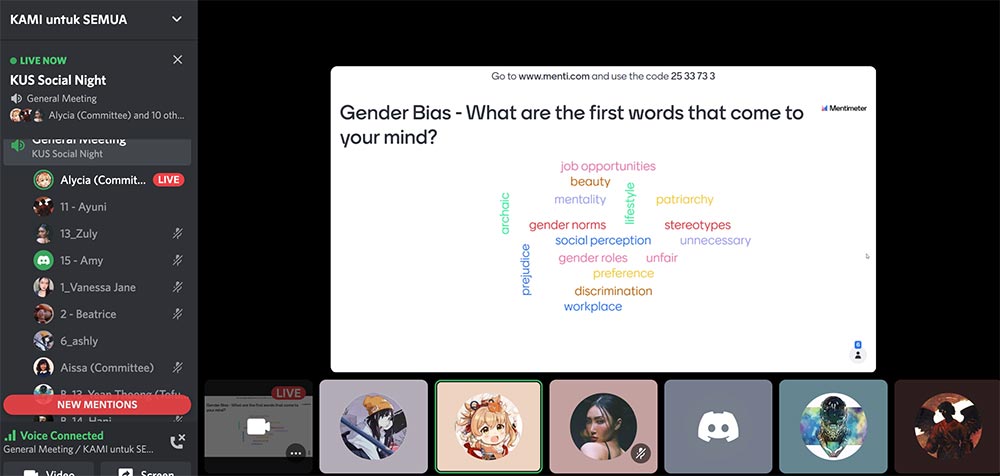 With 62 podcast episodes published and more than 8000 listens under our belt, we have not just produced content but also taught podcast production to university students and interested working adults. We have also been featured on other local podcasts and listed on several podcast lists for Malaysia.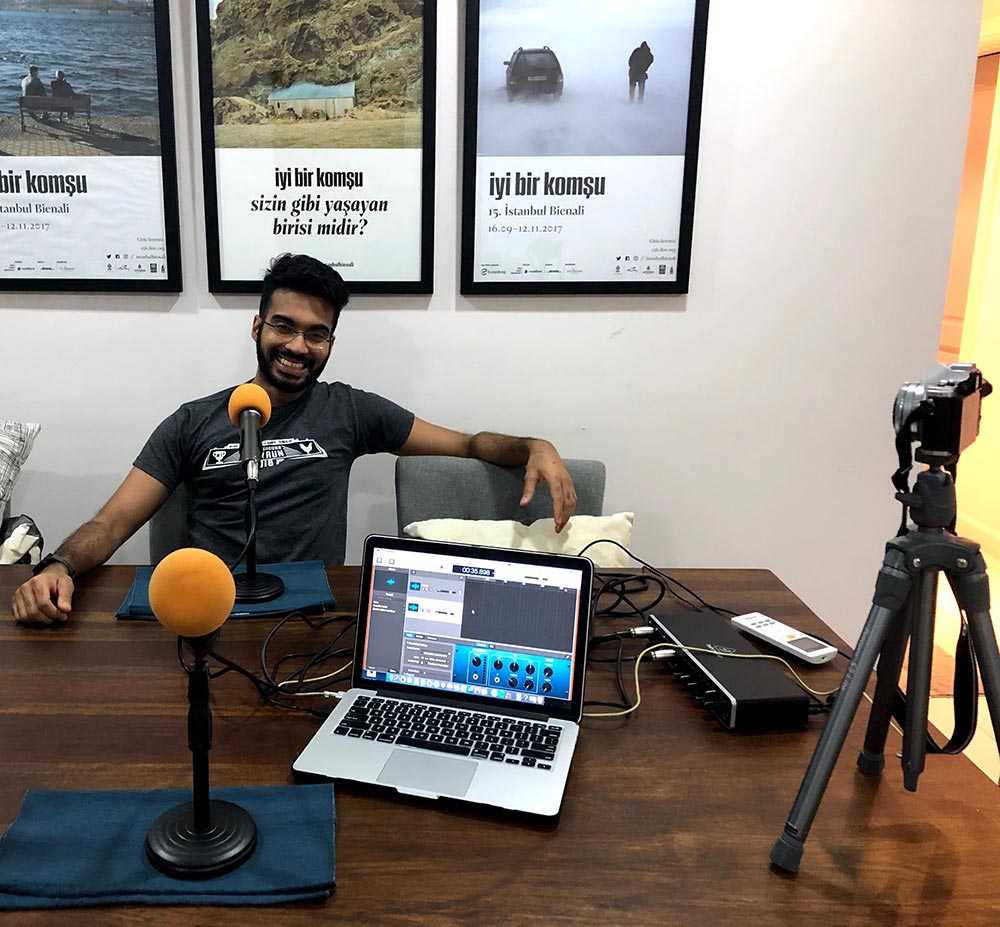 Want to start a podcast but don't know where to start? Talk to us to begin in the right direction. We can share what equipment to use, which software to try and what type of content to produce. We will pose important questions for you to discover the best representation of your voice and we will answer all your questions on the technical side of things. Services are offered to first-time podcasters only.
Have an idea in mind for your business but prefer to outsource the production side? If you'd like to expand your brand or values through audio storytelling, we will take care of the technical bits so you can concentrate on your vision! We will be collaborating with other industry experts to provide you with the best production services.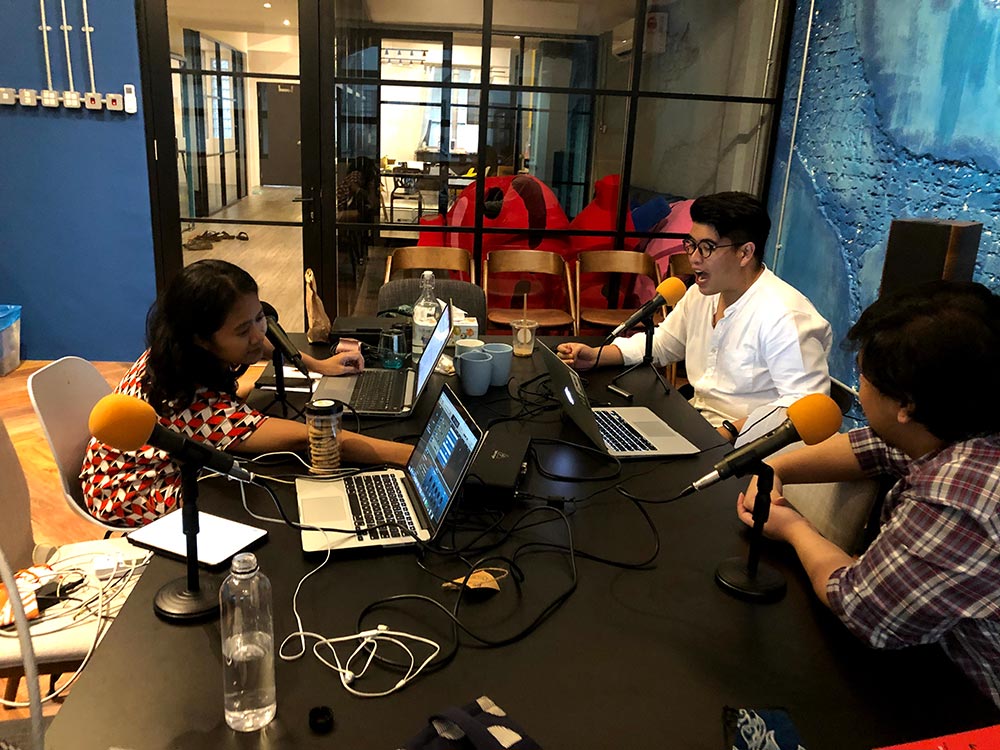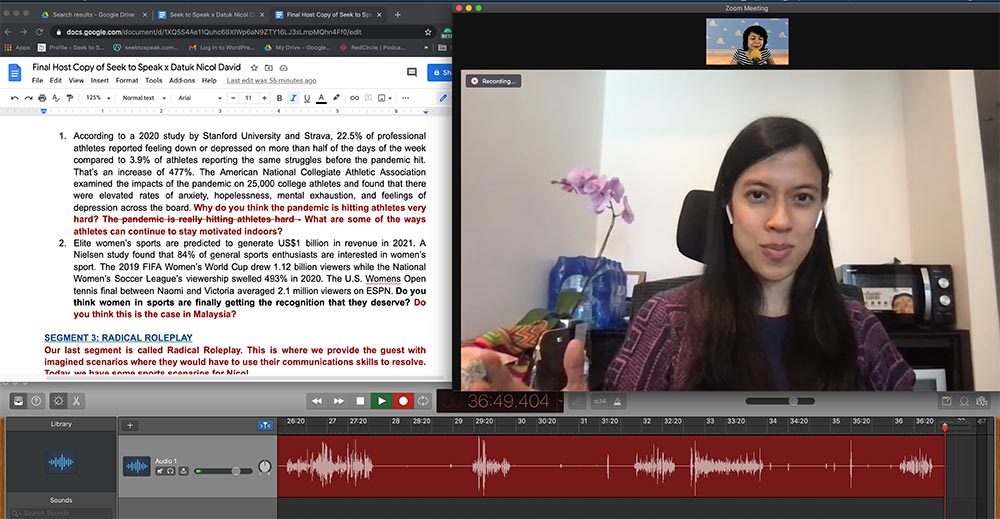 Interested to advertise your brand or be featured? Expand your influence and reach by being featured on our podcast! We have a predominantly female following (64%) with a predominant age group of between 23 to 34 (63.96%). We can feature you as a subject matter expert or do a shout-out for your latest product!
Contact us for a competitive rate!
All monies paid will be credited and utilized in furtherance of our NGO's commitment to encouraging women and girls to speak up and stand up for themselves.
INVITE US TO SPEAK FOR FREE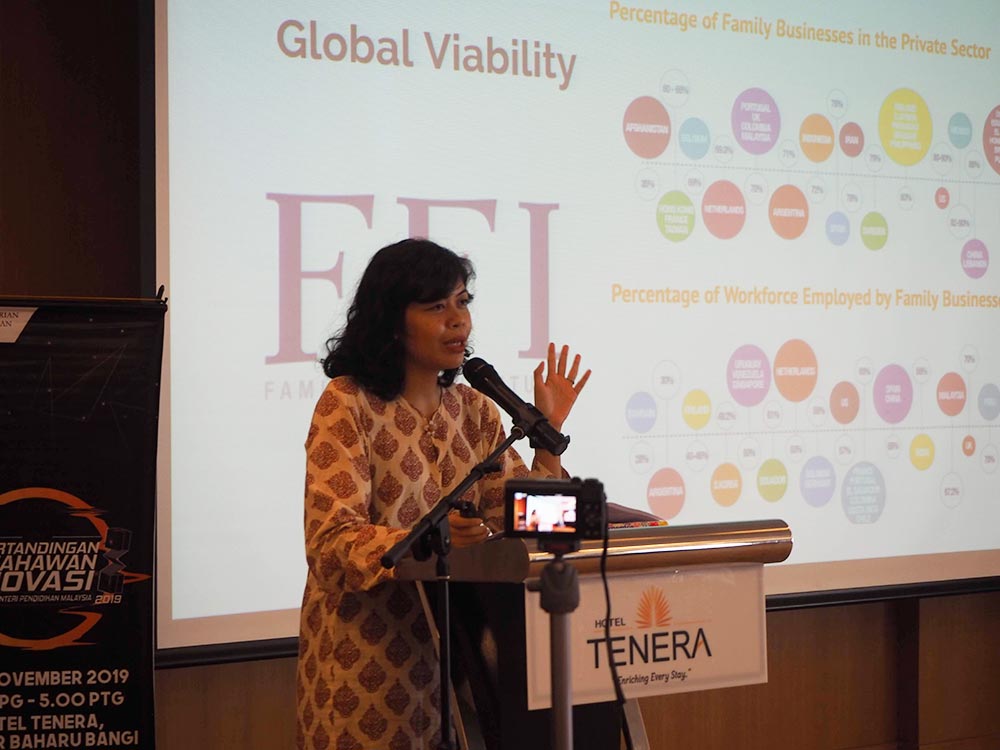 While we provide paid services to fund our activities that serve our beneficiaries, we are always looking to help women and girls express themselves. If you are from an underserved school, club or association and are in need of a trainer/speaker for your event, contact us for a fully subsidized session. We will speak at your event, run your training, or facilitate your discussion for free should your beneficiaries meet our non-profit criteria. 
Contact us for a free slot!